Kenny Chesney did not become the star he is today through his talent alone. Those stars are a dime-a-dozen. Chesney became what he is through good old-fashioned hard work. Really, what else would you expect from a good ol' country boy? Born and raised a true southern boy in Tennessee, he discovered what he wanted to do while in college, and worked for it.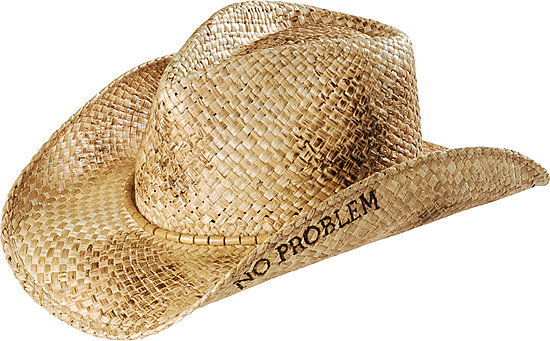 He advertised his music, played in many smaller places, and built up to where he is today. Now, he is a country icon, with his own music, voice, and style. Now, he is known wherever he goes. He is unmistakable, just like his hat.
He has opened up his style of hats for the world to see what a true working man looks like, on vacation. His line of hats fits right in with his line of music. For example, the No Problems Straw Hat is a nice tan woven from palm leaves, perfect for relaxing on the beach, hat tilted down, with a cold drink in hand. See this hat and more in our store.