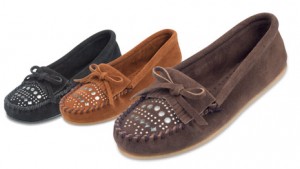 It has been said that moccasins were America's first form of footwear.  We've come a long way baby!  You may be familiar with the classic Thunderbird bead design that can be seen on many of Minnetonka's moccasins.  Well, times, they are changin'!
Minnetonka has taken the comfort and style of the classic moccasins they began making in 1946, and put a twist on them with modern designs that are sure to be the envy of all of your friends.  Try steppin' out in the Studded Moc or tucking your favorite skinny jeans into a pair of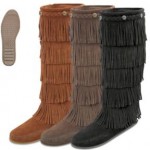 5 Layer Fringe Boots.
From the classic leather moccasin to the women's studded moccasin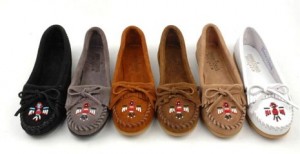 , this is a trend that will last forever!  See what all the buzz is about and try a pair on today!  They're sure to quickly become your favorite footwear!