Womens Twisted X Light Cowboy Work Bomber (STEEL TOE)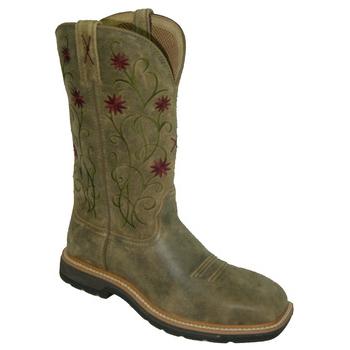 Womens 11" Bomber/ Bomber Work Steel Toe Twisted X Boots are designed for heavy duty work and the steel toe is designed for an industrial setting. They added a decorative look to this category is for the girl that wants a heavy duty cowboy work boot while still looking good.
* Toe Style: NWS Toe
* Toe: Bomber
* Upper: Bomber
* Boot Height: 11"
Customer feedback
Customer Reviews
There have been no reviews for this product.