Womens Milwaukee Boots Daredevil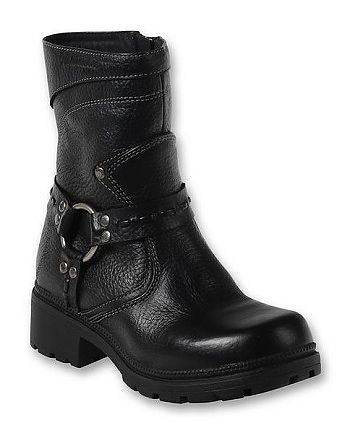 Womens Milwaukee Motorcycle Boots Daredevil. A boot filled with with attitude, style, and comfort. Made with full grain leather, a cemented rubber sole, FREEDOM FLEX construction, 1 1/2" heel, and for added safety the sole has great grip. This boot also include a 7" inside zipper for easy on and off, and a removable washable insole.
Customer feedback
Customer Reviews
Author: Debb Hollington
Ive searched long and hard for the right motorcycle boot and found these bad boys on Outback Leathers website so I ordered them. I was disappointed that I had no email or tracking number or anything to know that they received my order. After 2 weeks of unreturned phone calls, the threat of VISA cancelling my payment brought immediate attention. I receive these boots after all and although they are quite stylish I am crushed they are pleather or PU NOT Leather as stated. The top of the boot is smooth pleather and not as shown in photo. Last time ordering from Outback leather.