Topper Diamond Inlay Leather Hat Black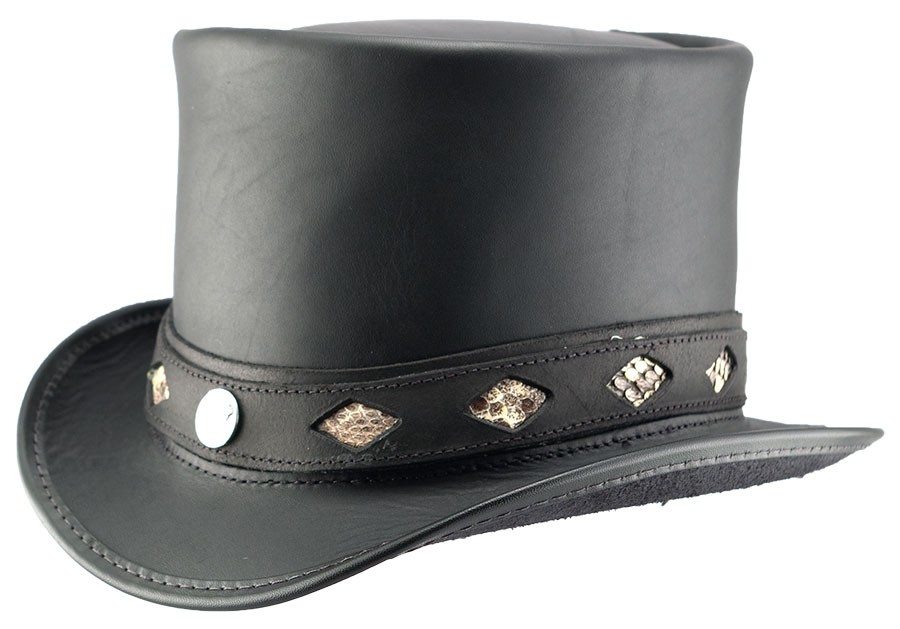 The Topper is a great example of the the top hat. It sports a 5 1/2" tall crown and a 2 1/4" wide brim. Made with many of our leathers and trimmed with many of our bands, the Topper can create quite the statement. All in Black leather this Topper hat sports our Diamond Inlay band made with Eastern Diamondback Rattlesnake skin. The snake skin is seen through the diamond cuts in the leather. On the front of the band is an old mercury dime which we dome and make into a concho.
Customer feedback
Customer Reviews
There have been no reviews for this product.