Marlow Leather Hat with Napa Band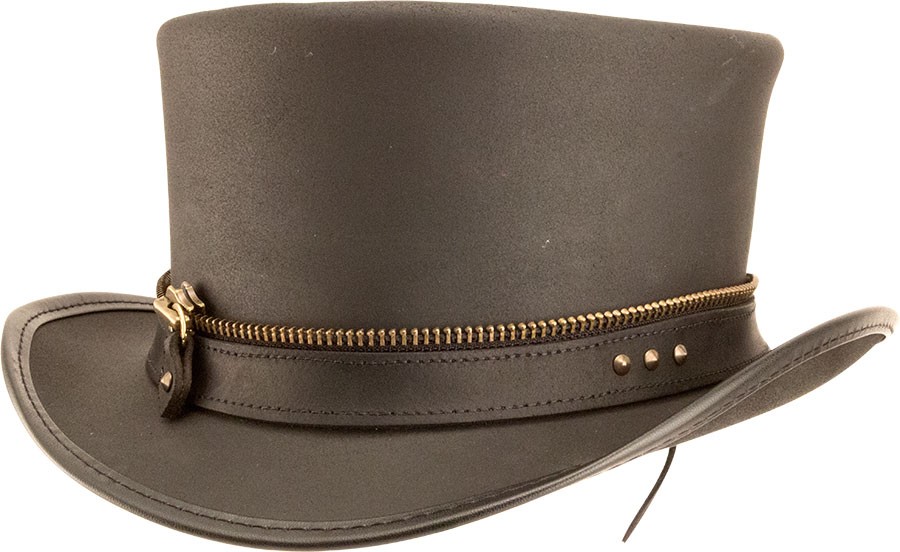 The StovePiper hat has a 6 1/2" crown and a 2 1/4" brim. Made in smooth finished Black leather. The hat brim may be shaped up or left flat as you desire. Abe Lincoln would have been proud to wear this one. It's finished with a hatband inlayed rattlesnake skin and a centered domed mercury dime.
Customer feedback
Customer Reviews
There have been no reviews for this product.