Smoky Boots Children's Western Snakeskin Boots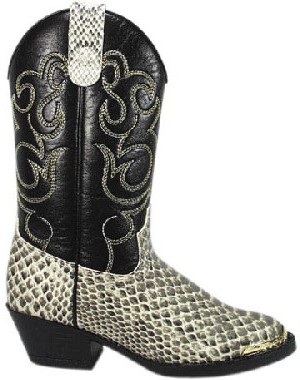 These western style snakeskin boots look like the ones daddy wears. Black and stitching on the uppers will make any cowpoke proud. This pair of boots come with toe guards for added protection.
Customer feedback
Customer Reviews
There have been no reviews for this product.