Sierra Midnight Leather Hat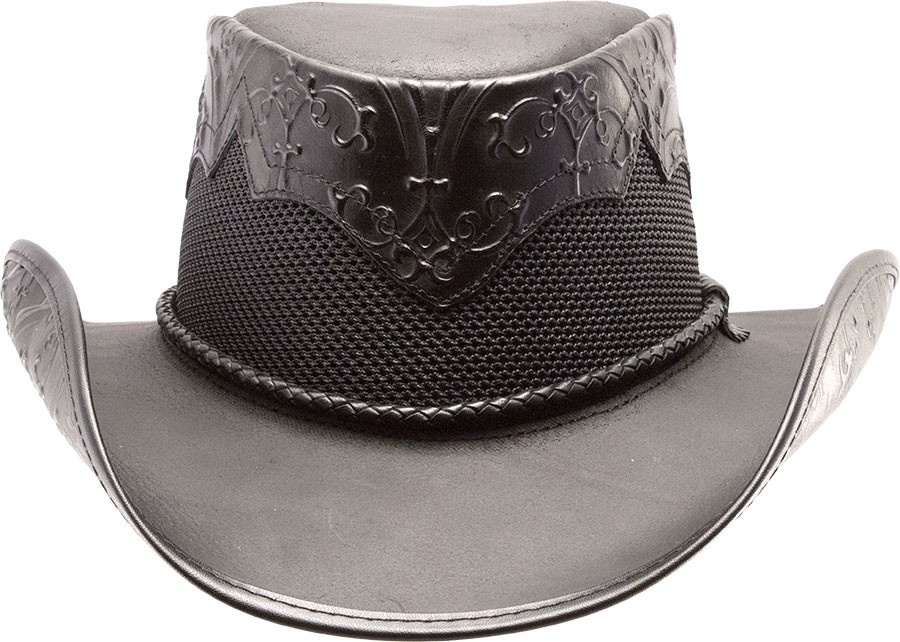 The Sierra features our ever popular Sirocco applique. The scalloped design suggests subtle western images. Metal wire sewn into the trim on the edge of the brim allows great "Hattitude" adjustment which means you can custom shape the brim to fit you perfectly. Piping around the crown applique matches the color under the brim. Dark Mocha brown with the lighter Whiskey color used for the piping and under the brim. Our Thin Bone Band features a double strand of dark brown bones and has tiny black seed beads as accents.
Customer feedback
Customer Reviews
There have been no reviews for this product.