Rio Topper Leather Hat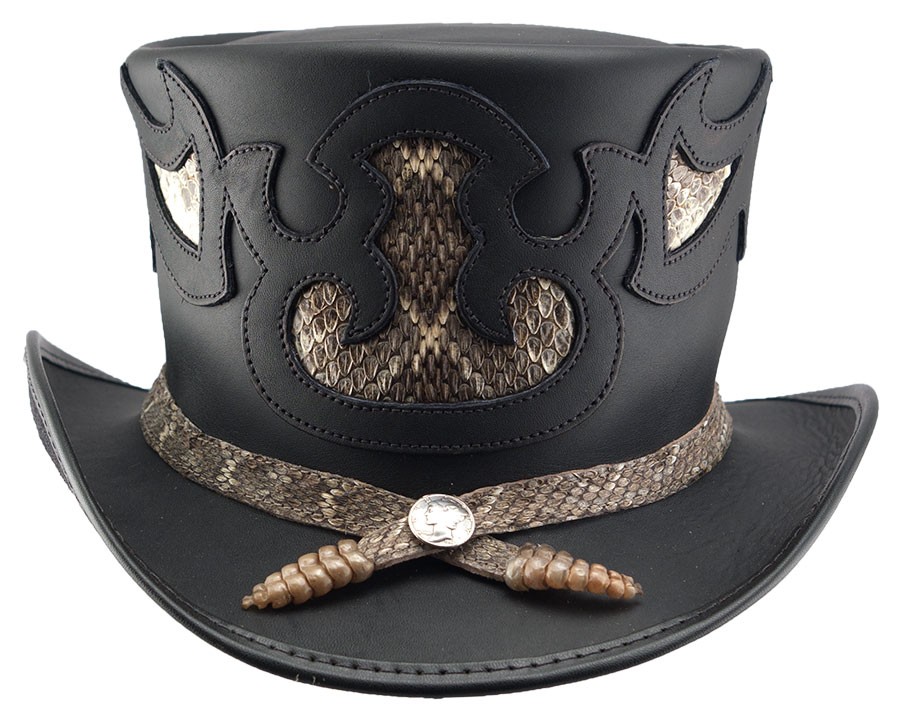 The applique on this Rio Topper hat is like no other in this collection. It's made in all black leather, as most top hats are, but topped with an intricate applique. It starts with highlighting an Eastern Diamondback rattlesnake skin on the front of the crown. The hat band is made from double rattles that cross in the front and is tied together with an old mercury dime.
Customer feedback
Customer Reviews
There have been no reviews for this product.