Mens First Racing Jacket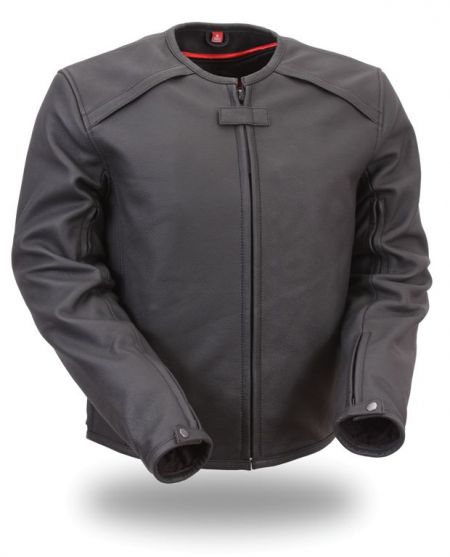 Made in Premium Cow Ice Leather.

The jacket has a removable full sleeve thermal liner with high performance thermal insulation and stretch panel at armholes, for comfortable wear and protection against tearing. jacket has removable CE approved elbow and shoulder pads.

Jacket also has a removable memory foam back pad for additional protection. The jacket has two zippered pockets on the outside and one zippered pocket on the inside.

Plenty of venting. Has two vents on the shoulders, hidden under the seam (when closed) that direct the flow over the shoulders and back. It also has two vents on the upper arm that direct flow under the arms, side of the body and back. There are two vertical out flow vents at the back as well.

The jacket also supports two side seam 7" zippers. These zippers help to release the pressure on the belly and attain comfortable riding position, and to avoid the jacket riding up on the body if the jacket is proportionately longer on the rider.

The scoop down at the back covers the short comings of the low rise jeans while in the riding position.

All zippers are black nylon or plastic and are hidden giving a clean look to the jacket.
Customer feedback
Customer Reviews
There have been no reviews for this product.