Head N' Home Steampunk hAtlas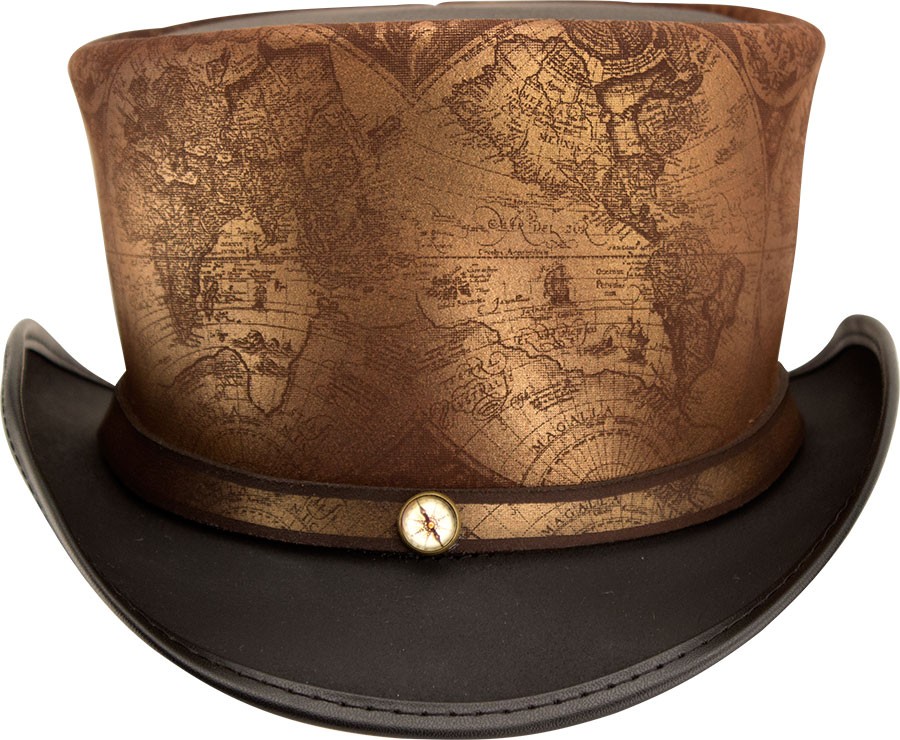 Sail the breadth of your domain and never fear the edge of the world in THE HATLAS. WIth a black, leather brim, and a crown laser-etched and airbrushed with pure discovery, this mid-top wonder literally places the world in your hands. Mercator's dream with a decorative compass in the band, THE HATLAS is ideal for sailor, explorer or cartographer of cool. A 5 1/2 in crown sits atop a contrasting, 2 inch brim and says that no star is too distant for you to follow. Pair THE HATLAS with your favorite steampunk attire as you assume the role of navigator supreme; or just make it your everyday topper. Either way, you'll chart a dapper course.
Customer feedback
Customer Reviews
There have been no reviews for this product.