Driftwood Leather Hat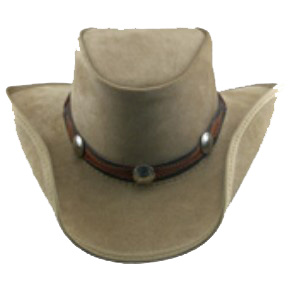 This hat, our Driftwood, is made from old style cowhide and our Teknowire in the brim edge. Not only can you shape it as you like, but it handles crushing and abuse very well. Our most popular color, Bark, is a light/medium brown tone that seems to go with everything. Light enough to be cool, yet dark enough to hide the dirt. We designed a hatband using Cape Lizard accents and genuine Buffalo nickels. This hat features our Teknowire that will not kink and allows shaping and reshaping of the brim.
Customer feedback
Customer Reviews
There have been no reviews for this product.