Pale Rider Leather Hat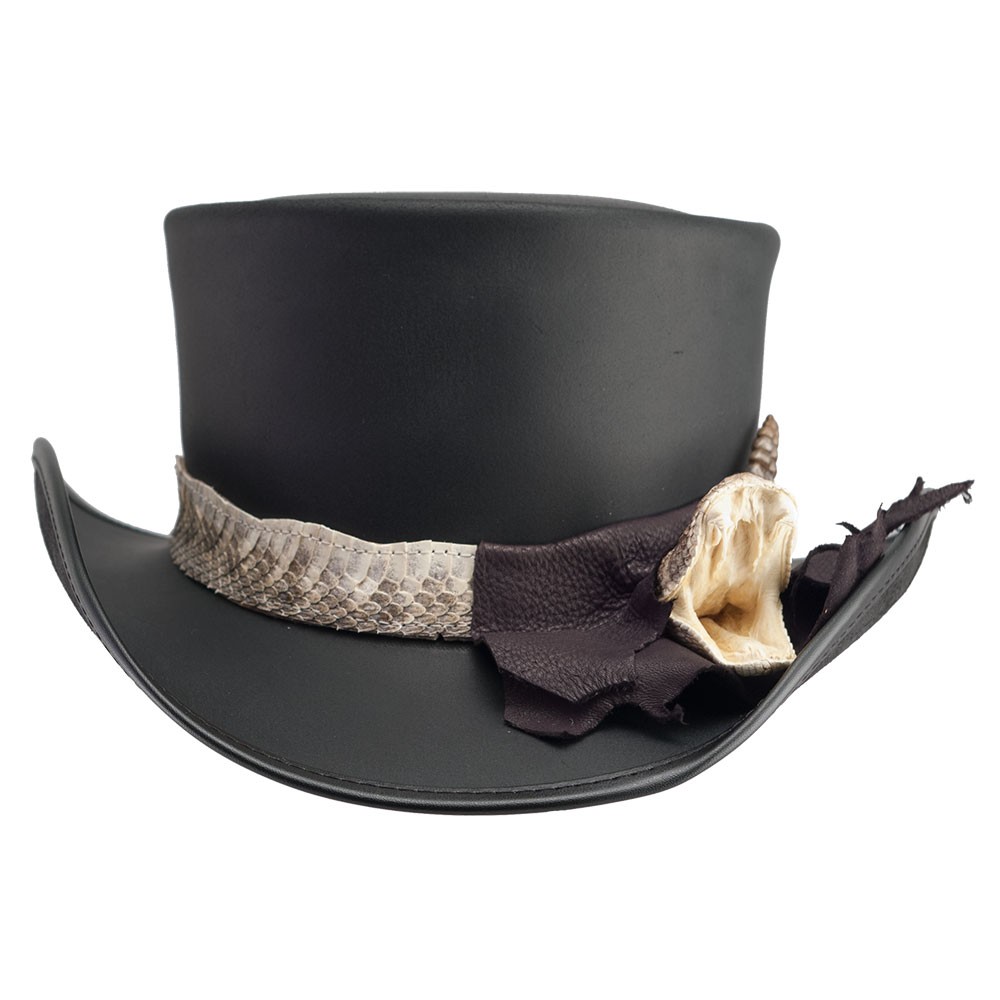 The Pale Rider hat in black smooth leather features a snake hatband that gets all the attention. The beautiful Eastern Diamondback rattlesnake head is professionally preserved in a striking pose on the side. A working rattle pokes menacingly up behind the head. Rattlesnake vertebrae hang off the back and rough edged deerskin accents the entire piece.
Customer feedback
Customer Reviews
There have been no reviews for this product.