Cool As A Breeze Rough Out Bark Suede BC Hat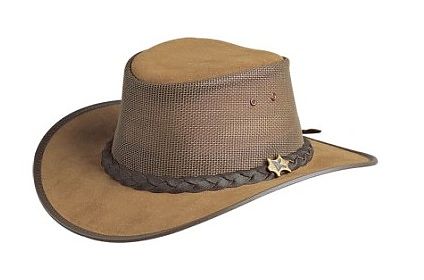 Cool As A Breeze Round Out Bark Suede BC Hat

The Cool as a Breeze leather mesh hat is light weight and comfortable. The solar mesh around the crown brings cool relief on hot days. The brim has been reinforced with a flexible wire so the hat can be crushed. Also fitted with a soft and absorbent cotton sweat band. Brim size is 3".
Customer feedback
Customer Reviews
There have been no reviews for this product.