38/357 Caliber Brown Double Western Leather Gun Holster and Belt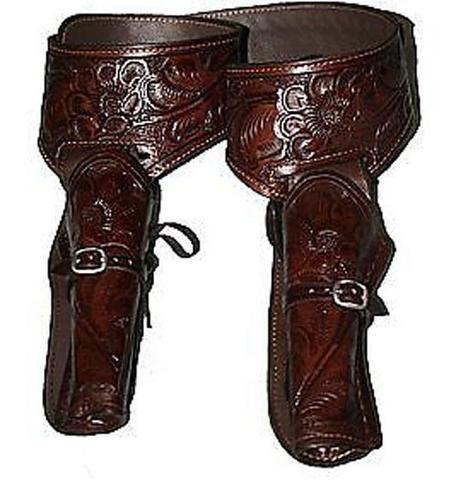 This western 38/357 caliber gun holster is genuine leather and handcrafted This western style holster is hand-tooled and is exactly what you need to bring out the westerner in you. This holster will support revolvers with a barrel length of 6.5" to 11". This holster is perfect for the single action competition shooters. This holster is also perfect for the average guy who just wants to go out and shoot in the range. It also features a tie down strap which holds firmly to your leg and a hammer strap which keeps your gun in the holster.
*Note: Western Gun Holsters are meant to be worn outsite and over existing belt/pants. If you wear a size 32" pants, you would need a 34" belt, and a 36" Holster.
Customer feedback
Customer Reviews
There have been no reviews for this product.